About Predictive Solutions
Predictive Solutions (formerly known as SPSS Polska) has been providing solutions for extracting information from data for 25 years. It offers knowledge and experience together with software and comprehensive solutions for efficient data analysis in business, public administration, research, and education.
The solutions use IBM SPSS technologies, whose main distributor in Poland, since 1991, is Predictive Solutions. Dedicated solutions for selected business areas: anti-money laundering (PS AML), customer relationship management (PS ACRM), fraud prevention (PS FRAUD), and others were created based on these technologies. The company also provides original solutions, such as: comprehensive analytic and reporting platform - PS IMAGO PRO and case management system (PS SYMOBIS).
From statistics and reporting, to data mining and predictive solutions, Predictive Solutions helps you use your data to look into the future and make the best decisions.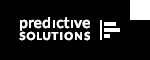 Predictive Solutions Sp. z o.o. [formerly SPSS Poland]
ul. Racławicka 58 ⋅ 30-017 Kraków, Poland
tel. +48 12 636 45 35 ⋅ fax 102